Pismo Beach Rebates and Programs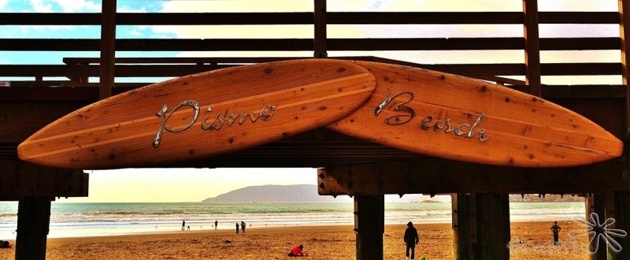 On February 16, 2016, the Pismo Beach City Council updated the Water Conservation Incentive Programs designed to help you save water. The programs are described below.
CLICK HERE TO LEARN HOW TO APPLY
Mandatory Water Conservation Requirements are in place in the City of Pismo Beach. For more information, please contact 805-773-4656. See below to learn more:
State Rebate Program
The State of California's Department of Water Resources (DWR) recently announced a new $30 million rebate program to help residents replace old toilets and make the switch to drought-tolerant landscaping. The program is financed by the Proposition 1 water bond approved by voters in 2014. The program will help carry out Governor Brown's April 1 Executive Order on drought to further reduce water use in homes by replacing more than 10 million square-feet of lawn and upgrading more than 60,000 water-wasting toilets. These rebates are not distributed by the City of Pismo Beach but rather directly through the DWR. More information and applications are available at www.SaveOurWaterRebates.com.
Water Wise Gardening
The City of Pismo Beach is pleased to offer you this tool in designing a water wise garden. Please click the link below to access the San Luis Obispo County Partners In Water Conservation Water Wise Landscaping site. There you will be able to browse pictures of gardens from all over the county to get planting ideas. When browsing gardens you can "hover" over plants you like to learn their common name, botanical name and characteristics of that plant. Further plants can be searched by common name, botanical name or a guided search. The guided search allows users to find plants based on plant type, amount of sun light the plant will receive, expected plant height, color of flower, type of soil and time of year the plant will bloom.
If you have any questions about the Garden Wise Website or water conservation please call the Department of Public Works at 805-773-4656.
Click here for the Garden Wise Website or here for a flyer on How to Garden in a Drought.
We Want to Help You
The City of Pismo Beach wants to help you conserve water. Our staff will come to your home or business to meet with you, survey your water use and help you understand how to conserve this scarce commodity. This survey, referred to as a "Water Audit," includes a review of your water bills, a check of your indoor and outdoor plumbing and suggestions on how you can make repairs or changes in your water use that will reduce your water consumption and your water bill.
To make an appointment for a water audit, call 805-773-4656.
Visit our water conservation FAQ page to get answers to some of the most commonly asked questions about water usage and conservation.
Want to find out what more you can do to help your Pismo Beach community?
Call Think H2O Pismo Beach at (805) 773-4656
Or contact us here.