Water Conservation Rebates and Programs for Arroyo Grande Residents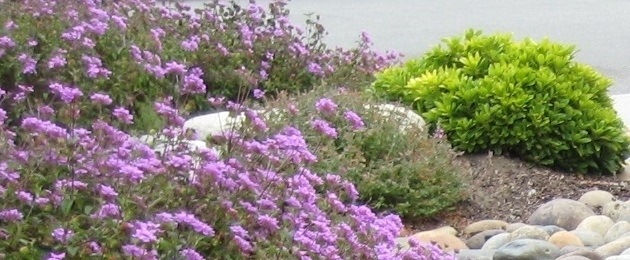 Each year, over 50% of the city of Arroyo Grande's water is used for landscaping, with most of this water being used in the five months between May and September. To help offset the significant stress placed on our limited water resources, the City offers the following programs:
Cash for Grass Rebate Program -- The City of Arroyo Grande is offering $1 per square foot of turf removed with a minimum of 500 square feet of turf removed and a maximum of 5,000 square feet of turf removed. Conversions must be completed within 6 months of agreement and applicants will be required to schedule a post-removal inspection verification before receiving the rebate. Turf must be replaced with drought-tolerant plans, permeable mulch or artificial turf. Applicants are required to remain in compliance with the program's terms and conditions for a five year period following the rebate.
Water Efficient Washing Machine Rebate Program -- The City of Arroyo Grande is offering a $200 rebate for water customers who purchase a water efficient washing machine. The property receiving the rebate must be a water customer of the City of Arroyo Grande. The applicant must also provide a legible copy of a dated sales receipt for purchase of the washing machine. Public Works staff will need to inspect the installation and model of the washing machine in order to process the rebate.
Plumbing Retrofit Program
The City's Plumbing Retrofit Program includes installation or adjustment of showerheads, toilets, faucet aerators, and pressure regulators for single-family and multi-family residential units constructed prior to 1992. For more information about this program, please call 805-473-5460.
Sustainable Landscape Seminar Series
Monthly seminars on sustainable landscaping practices were offered from June through November in 2009. DVDs of the seminars are also available at the County Library located at 800 West Branch Street in Arroyo Grande.
Water Wise Landscaping Program

Check out the Central Coast's new interactive Water Wise Landscaping website for everything you need to design a beautiful drought-tolerant landscape.
Visit our water conservation FAQ page to get answers to some of the most commonly asked questions about water usage and conservation.
Want to find out what more you can do to help your Arroyo Grande community?
Arroyo Grande Residents call (805) 473-5460
Or contact us here.