Water Conservation Rebates and Programs for Arroyo Grande Residents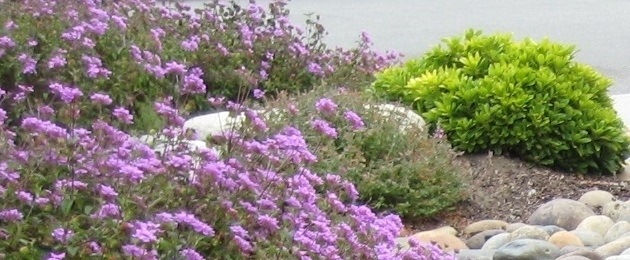 Each year, over 50% of the city of Arroyo Grande's water is used for landscaping, with most of this water being used in the five months between May and September. To help offset the significant stress placed on our limited water resources, the City offers the following programs:
Cash for Grass Rebate Program - - Due to its popularity and limited funding, this program has been suspended until further notice. See www.saveourwaterrebates.com for the State's Turf Replacement Rebate Program.
StormRewards Program - - This program provides Arroyo Grande residents with rebates up to $999 for installing Storm Rewards Best Management Practices (BMPs) on private property. Projects can be as simple as installing a rain garden, dry well, rain barrels, directing roof runoff to landscaped areas or planting trees.
The City of Arroyo Grande has declared a Stage 1 Water Shortage Emergency and Mandatory Water Conservation Requirements are in place. For more information, please call our Water Conservation Hotline at 473-5487. See below to learn more:
Plumbing Retrofit Program
The City's Plumbing Retrofit Program includes installation or adjustment of showerheads, toilets, faucet aerators, and pressure regulators for single-family and multi-family residential units constructed prior to 1992. For more information about this program, please call 805-473-5460.
Sustainable Landscape Seminar Series
Monthly seminars on sustainable landscaping practices were offered from June through November in 2009. DVDs of the seminars are also available at the County Library located at 800 West Branch Street in Arroyo Grande.
State Rebate Program
The State of California's Department of Water Resources (DWR) recently announced a new $30 million rebate program to help residents replace old toilets and make the switch to drought-tolerant landscaping. The program is financed by the Proposition 1 water bond approved by voters in 2014. The program will help carry out Governor Brown's April 1 Executive Order on drought to further reduce water use in homes by replacing more than 10 million square-feet of lawn and upgrading more than 60,000 water-wasting toilets. These rebates are not distributed by the City of Arroyo Grande but rather directly through the DWR. More information and applications are available at www.SaveOurWaterRebates.com.
Water Wise Landscaping Program
Check out the Central Coast's new interactive Water Wise Landscaping website for everything you need to design a beautiful drought-tolerant landscape.
Visit our water conservation FAQ page to get answers to some of the most commonly asked questions about water usage and conservation.
Want to find out what more you can do to help your Arroyo Grande community?
Arroyo Grande Residents call (805) 473-5487
Or contact us here.